So the family and I jetted off to Disneyland last week for a little Halloween adventure. We left Thursday the 30th, arrived around 12:30 and dropped into the park shortly thereafter. But we did stop at the Rainforest cafe for lunch really quick.
We initially stopped at the big ass pumpkin...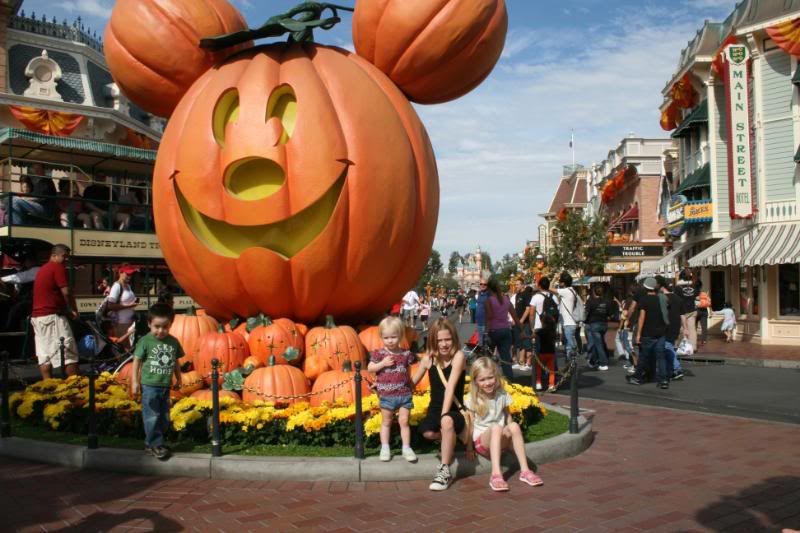 ..then we strolled through Main Street...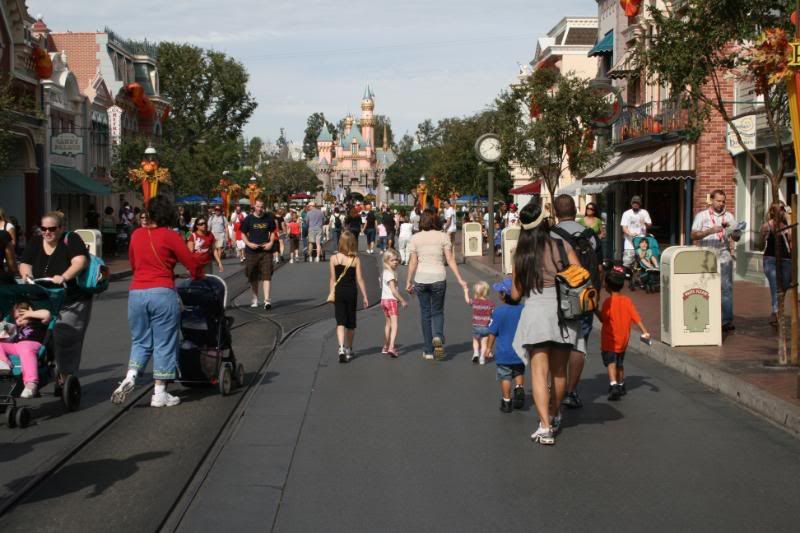 Have to stop and get a shot with Walt and Mickey of coarse.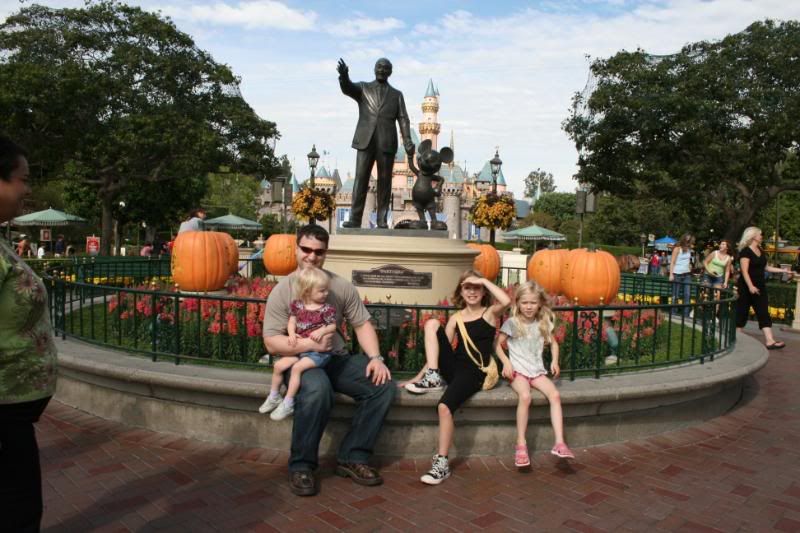 We spent 5 days in the two parks, watched a couple of parades and rode pretty much every ride there. But, It's a Small World was closed for repairs! YEA ME! We did get dressed up and went trick or treating on Thursday at Disney's California Adventure. It was pretty sweet, they had 13 large stations and a number of smaller ones along the path ways. Pretty kule, they load you up! We each had giant bags full when we got done. So full in fact that the two older kids said...no more candy dad, my bags too heavy. :P Comedy...what kid says no more candy???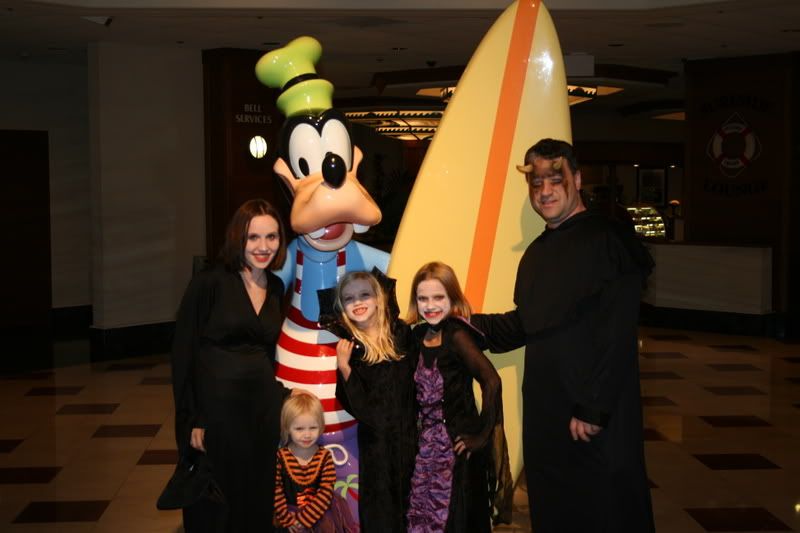 I took over 500 pictures while we were gone and you can get a good glimpse of those here -
DISNEYLAND 2008
Overall the trip was awesome as always with a few hick-ups and hitches here and there...but hey what do you expect when you go with 4 women? I'm pretty sure we all had a great time and we'll be returning the week of my graduation from AM, so I'm looking forward to that already.
One of the bonuses though was that the wife and I were chatting about some of the sweet things we were seeing and that I'd love to do my office up in a theme. She said go for it...but I don't think you can do it. You can't make that stuff.
Oh really???? So I started shooting some reference and have absolutely no idea in the world about what I want to do!!! Holy hell! I need a theme!! I saw Toy Story, Cars, Nightmare Before Christmas, and a host of other really killer things, including a sick ass desk made out of a giant wine barrel -
So the wife says, that's excellent, I really like that idea. You could put your toys up there, have your desk and get things tucked away and hidden so I don't have to see them all the time. Now that's a good compromise I think...cause as it stands now, all my damn toys are in boxes...and that sux!
So back to the matter at hand - I NEED A THEME!!! The insanity of it all! So looking at the roughly 13 x 16 room I'm sitting in what exactly do I want to do with it? What theme really hits home and how creative can I get with it? I was discussing a Tarzan theme with my buddy Clam last night (his name is Glen but my daughter called him Clam when she was younger) :D And I came up with a few ideas. In one corner I build a hallow tree desk for my PC, roughly 3 to 4 feet high that is open in front and round like a tree, but sits in the corner and is open topped. I continue the tree on the wall in paint and extend some branches and vines along the walls. In the other corner I have my fold down desk like the wine barrel above, but instead of a wine barrel, its the Swiss Family Robinson sytle tree house, and the window is what folds down to be the desk top. Obviously the window is oversized, and it doesn't extend to the floor, but it does continue the wall painted theme so it blends. Another hollow tree next to the door but this ones a book shelf. I'd have to get a flat panel to replace my giant TV for my consoles and figure out something for them to reside in that would fit thematically as well. But it was just a brainstorm of coarse.
So the possibilities of coarse are endless. Do I follow the Tarzan motif or go with a Toy Story? Pirates? Sword in the Stone? Straight Buzz Lightyear and Star Command? Disney Villians???? Now there's an idea...
I'd love to hear some thoughts and ideas from you all! Lemme know what you think, give me your favorite theme, what you'd do for a desk and a workstation, book shelf and a console cabinet. I'm going to start planning and once I decide on something, the magic shall begin. Here's a link to some of the photo's I took of the vignetts at the World of Disney store.
http://s3.photobucket.com/albums/y98/absolute_d/Disneyland/office%20ref/
Until next time!!!
Lean an Animated Life!
Oz